This post is part 2 of a 2-part series where I describe the process of getting my website redesigned and offer tips for getting a new  natural health or therapist website design.
In part 1 of this article, I discussed several issues around website planning, targeting your audience, and the types of website content to include on your site.
In the second part of this article I first discuss  website layout and design choices. Layout and design issues addressed include design style, choosing a designer, website layout, headers and footers, navigation issues, the design of the email subscribe box, colors, and fonts.
I also discuss search engine optimization (SEO) practices that should be considered in the design process to help the search engines index and rank your site. These include on-page SEO practices and what to do if you change page URLs or domain names when re-designing your natural health or therapist website.
Website Layout and Design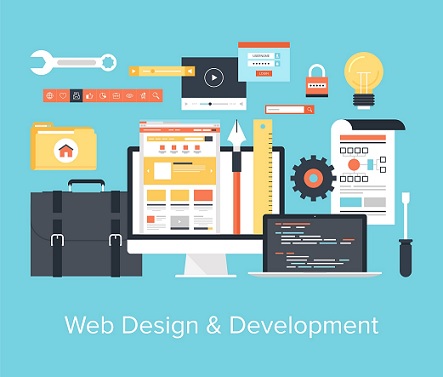 Design Style
I wanted a modern, up-to-date custom-design that would appeal to my target audience. I also wanted it to reflect my tastes, style, and personality.
If you are on a tight budget you could use a WordPress theme or other predesigned template. While using one of these options won't give you a custom-designed site, many of themes or templates can often be customized to some extent.
Use caution when using predesigned website themes or templates. Some can look quite good, others are severely out-dated, and some look downright horrible.
As with my past websites, I chose to work with a professional designer as I wanted my site to be unique, professionally designed, and exactly the way I wanted it. I also knew it was important that it be user-friendly and in alignment with the usability and conversion research on what attracts the most clients and customers.
Choosing a Web Designer
Finding the right web designer can be challenging.
Some people call themselves web designers, but they have poor design skills. They may actually be web developers instead of designers, meaning they can build (code) a site on the web, but they may not have very good design skills.
Others may call themselves web designers, but have poor design AND poor web development skills. These are amateurs who may know the basics of getting a site up and running for you. The site may look ok on the front end, but the backend –the coding of the site could be a mess. Poor coding can affect your website's performance in several ways, including the speed at which your site loads (people don't wait for slow-loading websites).
Although designer and developer skills are completely different, many web designers do both. In larger web design firms, often a designer will design the site in Photoshop or another design software, and then pass it on to a developer to build it on the web.
Make sure that the designer you choose has at least some knowledge about web usability, search engine optimization and marketing on the web (they are few that fit this criteria except those that work for higher-end design companies.).
Many designers and developers do not follow the research on web marketing practices, and therefore don't create your website in alignment with these principles.
In addition, some design trends actually go against the research on what works best on websites. Just because something looks cool, doesn't it mean it will work well to attract clients or customers.
A great example of a web design trend that users dislike is when headers or other images that move or rotate. While the movement may look "cool", web usability research shows that most users either ignore these rotating or moving elements or become irritated by them.
When I land on a website that has image sliders or other rotating elements my immediate impulse is to leave. Unless I have a compelling reason to stick around, I click away as quickly as possible.
When it comes to web designer fees, they are all over the map.
You can pay as low as $500 for a custom-designed website, although at this price, your site probably won't look very good. A talented and experienced designer typically charges somewhere in the $3000-$5000 range. However, depending on the type of site you want, you can pay a lot more.
I hired my designer, Leah Kalamakis, whose web designs were modern and fit with my tastes. She is a talented designer and was awesome to work with. nrichmedia is another great web design company that I've worked with for years with dozens of clients. I highly recommend them as well.
Website Layout
I decided I would create the layout of my website using a wireframe software (software allowing you to create the skeletal frame or layout of a website). Creating a wireframe is normally part of  a designer's job, but since I knew what I wanted and what works on the web, it seemed easier to create the layout and then hand it over to my designer to do the actual design. That way I didn't have to go back and forth with her asking for modifications until it looked the way I wanted.
However, I wouldn't recommend doing a wireframe yourself unless you are very familiar with web layouts, web usability, and conversion principles. It's best to leave that up to a skilled designer who knows what he or she is doing.
I chose to focus on having a single column website for most of my pages.

My blog pages are the only pages that have two columns. One or two column websites are typical these days because they look "clean" and allow web visitors to focus better.
Web pages should be "scannable."
Because I have long pages, I divided them into easily readable sections by using sub-headlines, font size, color, and bullet points. From a web usability perspective, this makes it easy to scan the pages so that my visitors can focus on what speaks to them the most.
Having long pages that are scannable (as opposed to several shorter pages) make it especially easy for those viewing your site on a mobile device. That's because it's easier to scroll on tablets and phones than it is to go back up or down to a navigation menu to click to another page. In fact, some businesses are creating one-page websites for this reason.
Whatever type of website layout you decide upon, make sure it is "mobile responsive."
A "responsive" site is one that not only looks good and works well on computers, but it also looks professional and performs well on all mobile phones and tablets.

The use of mobile devices for accessing websites increases every day. As of 2015, 80% of web users globally own a smartphone and 47% of web users own a tablet. If  web visitors visit your site on a mobile device and find that your site looks messy or is difficult to use, you can bet they won't be sticking around for long.
Website Header
I chose a big/tall header for my site because big headers tend to be more noticeable and memorable.  They have also been a popular trend in web design for several years now. 

It's crucial to make it immediately clear who you are and what you do when people land on your site.

You don't want to make people guess or have to dig around to figure out if your site is going to be useful to them. Research shows that you only have a few seconds to grab people's attention when they land on your site or they will leave. People are impatient on the web. They want to get the information they are looking for as quickly as possible. After all, your competitor's websites are only a click away.
As you can see on my home page header, it is very clear who I am and who my site is for. I included my name, my title and a statement, "Marketing and website copywriting for therapists and natural health care businesses."
While I decided upon a large header for my home page, I used a smaller/shorter header on all other pages of my website. Why? Because once people see the header on my home page, they don't need to see it every time they click to other pages.
Furthermore, big headers take a second or so to scroll beyond before one can get to the content below. Again, I wanted to make things as easy as possible for my web visitors so that they stay on my site as long as possible. A shorter header on all the inside pages helps achieve this goal.
Website Footer

I only included a simple navigation menu for the footer on my site as I have plenty of elements on my home page already. Further, as I stated in part 1 of this article, once people get to the bottom of my home page, I want them to sign-up for my email list (if they haven't already). I, therefore, didn't want to distract them with too many other options at the bottom of the page.
Depending on your goals, you could have a larger footer than mine with more elements on it.  There are a lot of large footers on the web these days. However, if you decide to put more things in your footer, ensure you have a strategic reason for doing so.

Navigation

I have a very simple, user-friendly navigation menu at the top and the bottom of my site. There are 6 core pages that can be accessed from the navigation menu. All secondary pages can be accessed from these core pages. Don't ever have more core pages than you need on the navigation menu. The fewer items you have, the easier it is for your visitors to focus and the less "friction" it causes for them in terms of making a decision of what to do.
I could have included a drop down menu for the secondary pages, but I am not a fan of this type of navigation menu. They are often cumbersome for the user. Further, if you have a lot of pages on the navigation menu, it can be overwhelming and make people hesitate. When people hesitate, they are more likely to leave your site.
Navigation isn't just about the navigation menu.
There may be strategic reasons to include clickable links and buttons in other various places on your site. For example, I included red, clickable buttons that say, "I Want This" in the 3 blue service boxes on my home page that show the ways people can work with me. As I mentioned in part 1 of this article, getting people to sign up for my services is a secondary goal of my site (the primary goal is to get them to sign up for my email list).  Having additional clickable buttons to my services allows web visitors to click to any of these buttons as they scroll down the pages if they interested in any of my services.
I also have internal text links, as well as additional red, clickable "call-to-action" buttons on several other pages of my site. Again, these links and buttons make the user experience more fluid so that they get the information they want as quickly as possible. They are also used to guide people to where I want them to go.

Colors
There are a lot of issues to consider when choosing colors, color theory being one of them and color trends being another. There are also things to consider based on the psychology of color and how it influences what people do on websites.
Normally, one would choose about 3-4 colors maximum, but it can vary. Since I wanted my site to be modern, I chose 4 modern colors. I selected 2 different greens representing health and healing (colors that appeal to my target audience); blue, which is often used for businesses and represents trust (it's also my favorite color); and red as an accent color– primarily using it for the clickable buttons on my site to make them stand out, increasing the chances that people will click on them.
While you want to choose colors that appeal to you, this shouldn't be the only factor taken into consideration when selecting colors. Your website colors need to resonate with your audience and help convey your message effectively.
Fonts
There are probably thousands of fonts that you can use for your website. There are even font trends that change over time. Further, some fonts look better when paired together than others do.
Large fonts have been a trend for several years.
A larger font certainly makes your website more readable on the computer, but especially so on mobile devices. In addition, large fonts can subconsciously draw in your web visitors and help focus their attention.

For the most part, you'll want to use a dark font on a light background as it's easier to read.
White font used on a colored background should be used sparingly. Some white font can provide a nice contrast if the background is dark enough, but it can be more challenging to read. You'll notice I have some white font on some sections of my home page, but for the most part, I used a light colored background with a dark font color.
I gave my designer some ideas on fonts that I liked. However, I find the process of selecting fonts difficult and overwhelming. As a result, I left most of the decision-making on fonts up to her. It is probably wise for you to do the same. Fonts can greatly impact on the overall look and feel of your site so it's best to leave this task up to a skilled designer.

Email Subscribe Box Design
I talked about the importance of the subscribe box in part 1 of this article, but I wanted to say a bit more about the actual design of the subscribe box here.
Generally speaking, a well-designed and large subscribe box –like the one I chose to have on my site– can increase subscribers because it's more noticeable.
A large subscribe button can also increase your subscriber conversion rate, again because it stands out more. Further, using a contrasting color for the button also makes it jump out on the page. You'll notice that my subscribe button is fairly large and is red on a blue background so that it stands out quite well.
Finally, in the bottom of my subscribe box I have a white arrow pointing towards the subscribe button. Research also shows that using a "directional cue" like this can increase conversion rates. Users eyes will tend to follow the direction of the arrow.
Search Engine Optimization (SEO)

Accurate SEO Practices
There are numerous myths, as well as outdated and inaccurate information that exists in the area search engine optimization (SEO).
Make sure that you or your designer is using up-to-date SEO information.I've seen far too many people who call themselves "web designers" using old SEO principles when doing SEO for their clients. If not, your site won't rank as high as it otherwise could. It could even be penalized if SEO rules are not followed properly.
Search engines constantly change their algorithms (the mathematical formulas that determine where each website ranks). Therefore, it takes a lot of time to keep up with these changes so that you can make sure you are following best practices.
A good web designer or developer should do the "on-page SEO" of your website for you. But, it doesn't hurt to know a few basic SEO principles so that you can discuss them with your designer to help ensure your SEO is properly done.

On-Page SEO
"On-page SEO" refers to optimizing your website pages in accordance with search-engine friendly rules. This practice helps search engines index and know where to rank your website. There are many more SEO factors in addition to "on-page SEO" that influence your rankings (Google uses about 200 factors), but "on-page" SEO is the first step.
For on-page SEO, you need to write high-quality pages that "naturally" contain keywords, synonyms and words related to these keywords.
"Natural" means that your copy makes sense and sounds like it is written for people, not for Google's algorithms.
A good copywriter should optimize the pages as he or she writes them. If you write your pages yourself and don't know how to do on-page SEO, just write as you naturally would. This way many of the appropriate keywords will be included.
Over-optimizing your pages with keywords can get your site penalized by the search engines. This is another reason why you want to be careful when optimizing your pages or get a professional to do them for you.
After writing your copy with keyword-rich words, you want to make sure your "title", "description" and "image" tags accurately reflect each page on your website. Again, you can learn how to do this, but it's probably best to get some help in this area.
Be mindful that on-page SEO alone is not going to magically put you on the first page of Google's search results.
There are only 10 organic (non-sponsored) listings on the first results page of any search your web visitors do. Obviously there is usually stiff competition for these 10 spots. Unless you focus on an intensive search engine strategy after your website is up (such as blogging), you can't expect a new website to rank on the first page of Google. There is far too much competition for this to occur for most types of business and in most geographic locations.
URL Names
Your URLs for each web page should accurately reflect the content of the page. Naming your pages correctly tells search engines what your page is about and plays a small role in search engine rankings. For example, my copywriting page URL is https://www.julietaustin.com/copywriting-services.

Changing Page URLs or Domain Names
If possible, keep your domain name and page URLs the same when redesigning your website. You could lose some of your rankings if you don't. If you must change any page URLs make sure your designer puts a "301 redirect" on the pages to tell the search engines that your pages have moved. Redirecting any page names that have changed will help decrease any loss in rankings.
Summary of Part 2
As you can see, there are many factors to consider then getting your website redesigned if you want it to bring you the best possible results. It's not possible to keep up with all this information yourself. That is why there are experts who keep up to date with this information for you.
While it is a significant investment to hire professionals to design or write the copy for your website, in the long run, your investment will pay off. Your website is the face of your therapy practice or natural health business so making it appealing to your audience is crucial. If you don't, there won't be any reason for your audience to spend much time on your site.
The bottom line is: a high performing website plays a key role in the success of your practice or business. 

Would love to hear your comments or questions on this post- please write them in the comments below.
If you are planning a website design and want some help, you can book a website planning consultation with me.